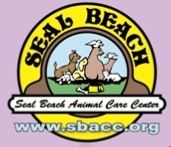 The Seal Beach Animal Care Center (SBACC) has been an institution of our local community since 1988, with many residents of nearby Seal Beach, Los Alamitos, Rossmoor and the surrounds coming through entering their doors and leaving with a pet for whom they provide a forever home. The SBACC is a non-profit, pro-humane animal shelter committed to finding permanent, loving homes for all the animals that come into our care. Their staff of dedicated volunteers ensures the animals are kept as comfortable as possible until they can be placed in to new adoptive homes. My family personally over the years has picked up two wonderful pets from the SBACC.
As a pro-humane animal shelter, getting through each day is an accomplishment for SBACC. While the SBACC primarily focuses on and serves the City of Seal Beach, they attract adopters from Los Angeles, Orange, Riverside and San Diego Counties. Additionally, SBACC networks with other shelters, rescue groups and animal sanctuaries across the country to help provide shelter for those animals in need. The SBACC through adoption counseling and education, helps to create a community that cares for animals with responsibility and compassion.
The SBACC also provides licensing for Seal Beach dogs on behalf of the City of Long Beach, all that is necessary is that you bring a current Rabies Certification and certificate of spay/neuter to the Care Center during their open hours for licenses.
Being a non-profit, volunteer-based organization, the SBACC is able to provide many of their services based on the generosity of others. Interested in supporting the SBACC? There are a couple ways that you can. First, through monetary donations, which can be made directly through their web-site. You can also donate needed goods to the SBACC including items such as: food, cat litter, litter boxes, dog leashes, dog & cat toys, stainless steel food dishes, animal carriers, storage bags, trash bags, etc. For a complete list of needed goods, please visit the SBACC web-site and click on the "Wish List" link.
Another way to donate is as a Ralph's Supermarket shopper. The SBACC has partnered with Ralph's Supermarkets located in Southern California. For every Ralph's Club number that is registered, the Care Center will receive up to 4% of the total purchases made on each card. The more you spend, the higher the percentage. Participation in this fundraiser is free of charge and will provide the Care Center with much needed revenue. To become a part of this fundraising effort, go to Ralphs.com, click on Participant sign up, and input your card information. When prompted for our NPO#, type in 81724. If you don't know your Ralphs club number, you can call 800-660-9003 to get it. You can start supporting the SBACC the next time you buy your groceries! Please note, that you MUST re-register your card annually on September 1st for the SBACC to continue receiving funds.
Lastly, the SBACC is holding their 8th Annual Wine Tasting event on April 12, 2014 from 7-10 pm at the North Seal Beach Center located at 3333 St. Cloud Dr., Seal Beach, CA 90740. Tickets are $35 per person and all proceeds benefit the SBACC. You can purchase your tickets for the event directly from SBACC's web-site. Please join the community for a night of great wine, tasty food and auctions!
You can visit the SBACC's web-site at: www.sbacc.org for additional information. The Care Center is located at: 1700 Adolfo Lopez Dr., Seal Beach, CA 90740. If you are looking for unconditional love and a loyal friend, do check in with the Seal Beach Animal Care Center.