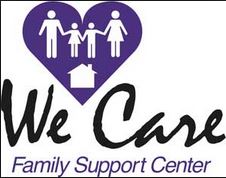 There are several organizations in our local community that work tirelessly to support and help those in need. We Care of Los Alamitos is one of those organizations.
We Care's Mission is to do their best to keep families within the community safely housed by providing a comprehensive, seamless range of services that begin by preventing homelessness whenever possible. The team at We Care take a proactive approach with their Homeless Prevention Program in the way they address homelessness. Specifically, supporting and addressing a family's needs during periods of financial difficulty and providing them with the little nudge they often need to re-establish themselves and prevent further hardship.
In addition to their Homeless Prevention Program, We Care also has a Food Pantry program. Both programs having four primary goals which further the program's overreaching goal of helping families attain self-sufficiency. Goals for the programs are:
Families/individuals will achieve stable housing;
Families/individuals will learn the skills needed to maintain self-sufficiency;
Families/individuals will increase their income to cover all financial obligations;
We Care case manager will work to improve each families/individuals case plans as they grow closer to completion of the program.
In support of these goals, these programs offer families comprehensive support, allowing them to stabilize their crisis and avoid losing their home. Through a case management approach, counselors help indentify a client's needs and provide them with the resources and services that meet those needs. Examples of support that families can receive over the duration of their program include: rent assistance, case management/case-plans, food-assistance, childcare expenses, and medical referrals. Upon completion of their program, families/individuals are no longer at-risk and have the tools necessary that allow them to address the circumstances that may put them in a vulnerable state and at-risk again.
In addition to the above programs, We Care offers other services such as Holiday Assistance, wherein they distribute food baskets three times a year (Easter, Thanksgiving, and Christmas) to about 250 families, they adopt over 100 families at Christmas and distribute over 3,000 toys to the needy.
They also have additional programs that provide clients with the use of a computer for those actively searching for a job and help them in putting together of a resume; additionally, Judy's Kitchen provides hot meals served at no cost, family-style, once a moth at the Community Congregational Church in Los Alamitos.
For those interested in learning more or becoming involved, a great first place to start is We Care's 8th Annual Fundraiser that takes place this Saturday evening, April 5th, at 6pm that is graciously being hosted by Aegean Designing Whims at their offices located at: 3782 E. Cerritos Ave., Los Alamitos, CA 90720. Tickets are $70 and are fully tax-deductible. Please tell your friends and join for an evening of fabulous food, superb spirits, magnificent music, and an awesome auction.
For more information on We Care, visit their web-site at www.wecarelosalamitos.org.
*Much of the content above has been obtained in consultation with and provided by We Care. A special thanks goes out to their team for providing a detailed description of their operation and mission statement.